Local councils across England will be able to keep all proceeds from business rates raised in their area under new plans unveiled by the chancellor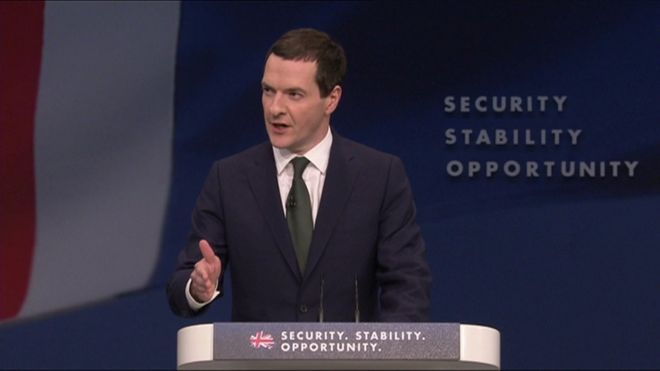 George Osborne told the Conservative Party conference the move would see £26bn diverted from central government to local government.
He called it the "biggest transfer of power to local government" in recent history.
Councils will be able to cut taxes, or raise them if local firms agree.
The Government put the unpopular system, which dates back to 1988, under review in December.
Mr Osborne said the change would mean cities and communities no longer had to go to the government "with a begging bowl".
He said: "All £26bn of business rates will be kept by councils rather than being sent back to Whitehall."