Campaigners said all road users had to take responsibility for their actions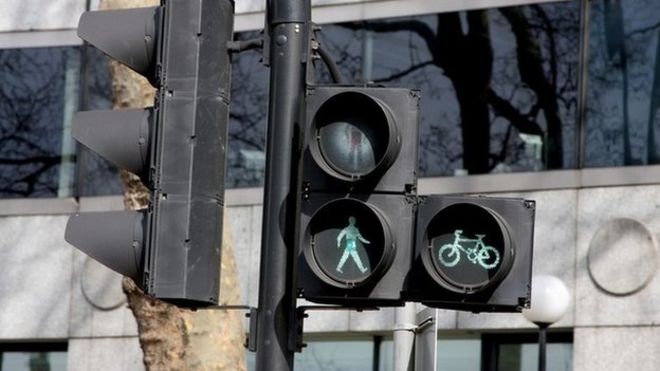 Cyclists are being urged to take more care at junctions after statistics were released for accidents involving cycling in Surrey.
From 2008 to 2014, 32% of accidents involving cyclists happened when a vehicle turned across a cyclist's path, but 23% involved no other vehicle.
The campaign is reminding cyclists about positioning and encouraging drivers to give cyclists enough room.
It comes days ahead of the Prudential Ride London-Surrey races this weekend.
Figures released by Surrey County Council and Surrey Police showed there were four deaths, 162 serious injuries, and 482 slight injuries of cyclists in the county last year.
Supt Chris Moon said most drivers and cyclists shared roads considerately and safely.
He said officers could intervene in unsafe situations by giving verbal advice, referrals to road safety training, fixed penalties or court summons.
Roger Geffen, from the CTC cycling charity, said both drivers and cyclists broke the law, and his organisation wanted all road users to act responsibly.
Angie Lee, from the Cycle-Smart Foundation, said education was key to road safety and all users had to take responsibility for their actions.
But she added: "Motorists are number one because obviously they've got the bigger and tougher vehicle."
She said the Cycle-Smart Foundation wanted cyclists to have insurance in case of any damage they cause to vehicles or pedestrians.