Residents in nearby villages said the area could end up with 5,000 more vehicles on the roads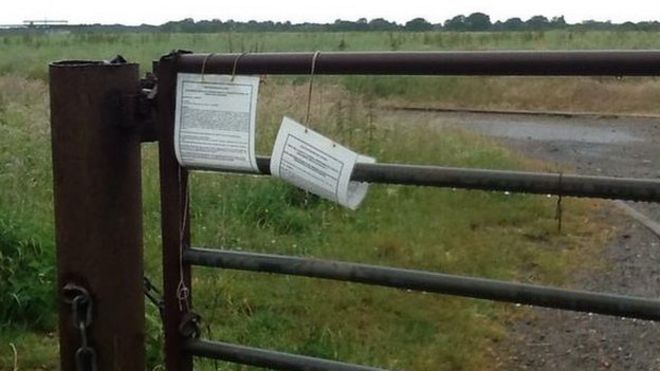 Transport concerns have been raised over plans to build over 2,000 homes on Surrey's former Wisley Airfield.
Highways England said the plans could result in "severe harm" to the A3 although they have not yet formally responded to Guildford council's planning consultation.
Mike Murray, from Wisley Property Investments, said talks would continue and plans could be adjusted.
Residents nearby said the plans would put 5,000 more vehicles on the road.
Wisley Action Group campaigners said single farm track roads would have to be widened and the development would make life "almost impossible" for people in Ripley, Woking and surrounding areas.
Highways England said it had to ensure both the A3 and M25 could continue to serve their purpose on the national network.
Mr Murray said "Highways England have said they are going to continue to meet with us and other interested agencies to try to satisfy their concerns and we're meeting with them regularly to work through the proposals and see what adjustments we can make."
He said Guildford had more than 3,000 people on its housing register and the development was needed.
The proposals are for 2,100 homes with 100 sheltered accommodation units, school, nursery and health provision, shops, sports facilities and travellers pitches.